VILLA COLONNA FARM, by Adele Giaconia

Farm Site:
C.da Colonna, 98070 Reitano (ME) ITALY.
Tel.: 0921 337049 Mobile: +393358414762 / +393884479182

Offices:
Via Agrigento, 7 90141 Palermo ITALY.
Tel. +39 091 6253274; FAX: +39 091 6197308

VAT N°: 05037470829
"L'Olio di Colonna". The Sicilian Organic Extra Virgin Olive Oil.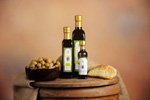 Our Organic Olive Oil
We offer our product in packages of different sizes and kinds, to meet our customers' requirements.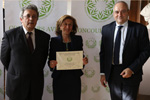 News
Clicks, happenings and significant moments...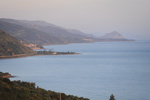 Reach Us
The farm if easily reachable by A20 Palermo - Messina motorway, S. Stefano di Camastra exit.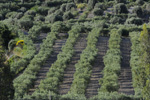 The Farm Site
The olive grove is located on a fresh and airy hillside, overlooking Torremuzza gulf.