Our Product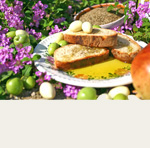 "L'Olio di Colonna" - Characteristics
L'Olio di Colonna can be purchased as monocultivar Santagatese or Verdello, or in a tasty but well balanced blended edition.
Colour: Golden - Green.
Flavour: Herby green olive taste with subtle hints of spicy and bitter.
Fragrance: Fruity, and intense green olives smell bouquet.
Olive Species: Santagatese, Giarraffa, Biancolilla, Nocellara del Belice and Messinese.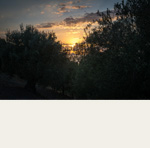 Chemical and Sensorial Analysis
After the olives pressing has concluded, L'Olio di Colonna is submitted to chemical and sensorial analysis in order to make all its characteristics available.
Monocultivar Verdello - 2017; Sensorial analysis
Monocultivar Santagatese - 2017; Sensorial analysis
Monocultivar Nocellara del Belice - 2017; Sensorial Analysis
Monocultivar Nocellara del Belice - 2017; Chemical Analysis
We meet our Customers by appointment, via telephone call or eMail, in the farm site, located in Colonna district, in the municipality of Reitano (ME), Siciliy - Italy.

Please, contact us for quotations. We will send our best quote considering desired quantities and packing.
Orders can be placed by eMail and can be paid by bank transfer. Courier delivery shipping fees will be charged to customer.